14 Studio Apartment Renovation Ideas
Studio apartments might feel cramped, but it should not always be the case. Check our suggestions on how to maximize your space with these studio apartment renovation ideas.
1. Install a compact undermount kitchen sink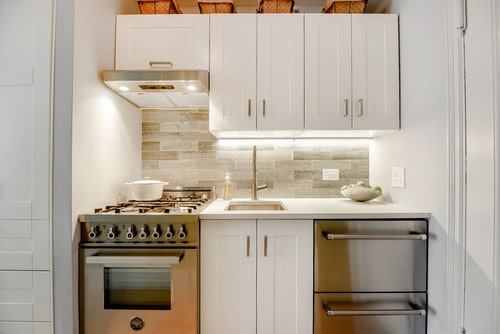 If you're away most of the day and you cook only occasionally, then you can maximize your space by installing a compact undermount kitchen sink. This way, you'll get additional counter space for food prep, too.
2. A stylish bookshelf can be used as a divider
A bookshelf is as stylish as it is functional. It gives your books, potted plants, and some knick-knacks a nice place of their own while providing a divider for your apartment. Definitely a good idea to consider if you're planning some studio apartment renovations.
3. A customised storage area with a murphy bed inside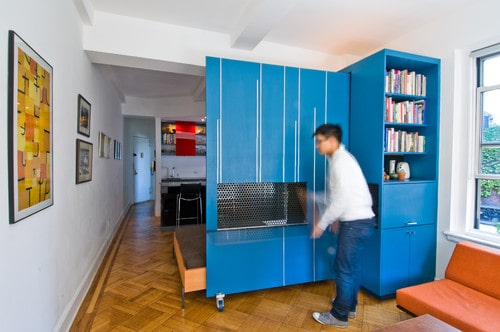 This customised storage area that doubles as a privacy partition is a nice touch for any studio apartment. The murphy bed is stored inside when not in use, and it comes with a built-in desk outside. One of the doors also doubles as a privacy partition, while the other side features a bookshelf and some cabinets.
4. Minimalist kitchen island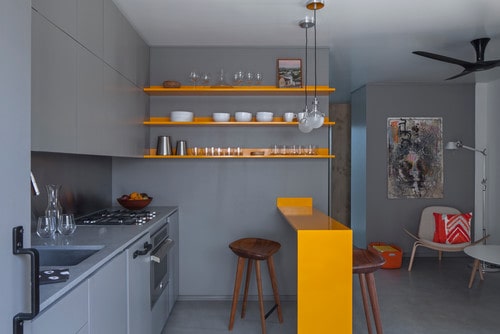 Living in a studio apartment with limited space doesn't mean you can't have a kitchen island. If you're planning a studio apartment renovation project, include this minimalist kitchen island and paint it with bold colours to make it stand out.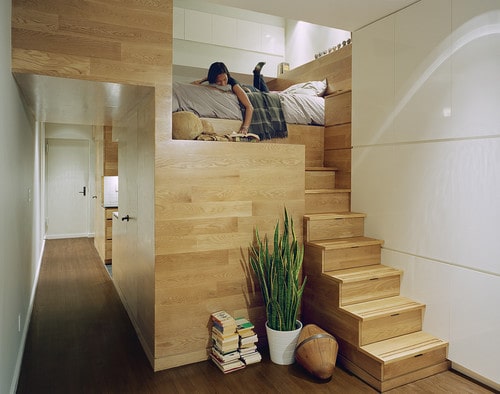 Building a bed loft is a great way to maximize space in your micro-apartment. Your contractor can even convert the space below the bed and the stairs into storage areas.
6. Add a privacy curtain around your bed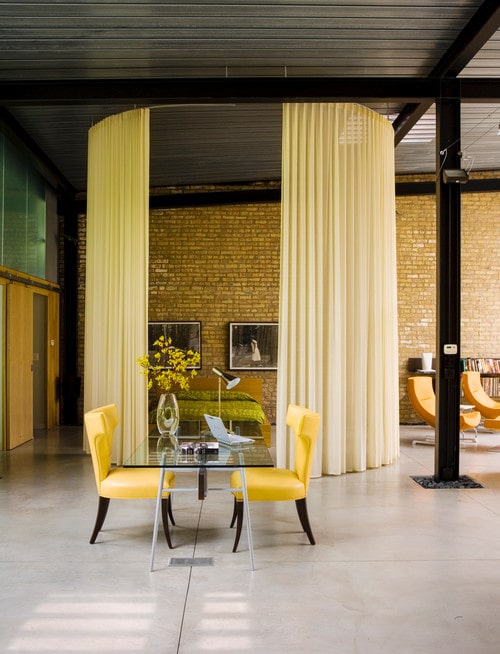 Install a customised curtain rod beside or around your bed for improved privacy. A black floor-to-ceiling curtain is great if you want your cocoon to remain pitch dark throughout the night. You can also choose printed curtains or ones with bold colours to brighten up your apartment.
7. A customised wooden sliding door as a divider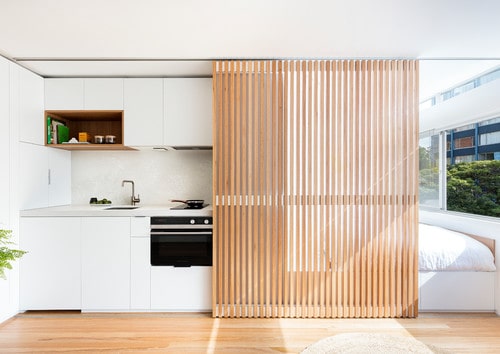 A wooden sliding door is a good way to make your sanctuary even if you live in a studio apartment. This can be easily customised by your contractor during your apartment unit renovation.
8. Wall-mounted television and desk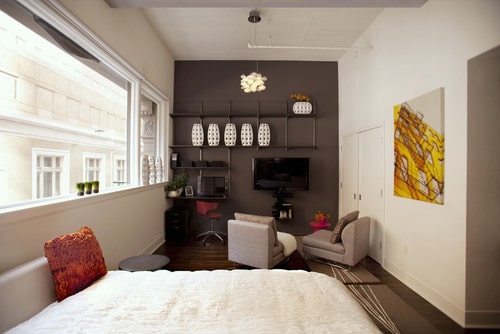 A TV stand and a bulky desk can only get in the way and take up a lot of space in your studio apartment. Make your room look bigger by mounting your television on the wall and having a customised wall-mount desk made by a trusted carpenter.
9. Higher ceilings with exposed beams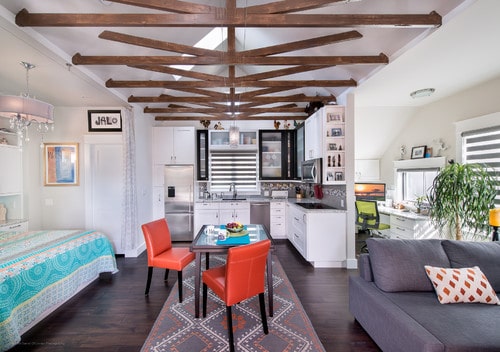 A higher ceiling gives a studio apartment the illusion of height, while exposed wooden beams lend a rustic farmhouse vibe to space.
10. Shiplap ceilings and wallss
Shiplap ceilings and walls are a great way to bring a nautical feel to your apartment.
11. Create an accent wall
Spruce up your studio kitchen simply by creating an accent wall. You can do this by painting it with bright colours, or hanging curtains or a striking tapestry on the wall. Definitely worth considering if you're planning a studio apartment renovation.
12. Build a sliding unit closet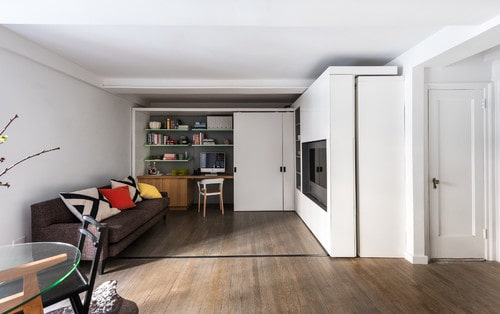 A customised sliding closet is a great way to make the most out of the space in your apartment. Apart from your clothes, you can put a study nook and some shelves inside.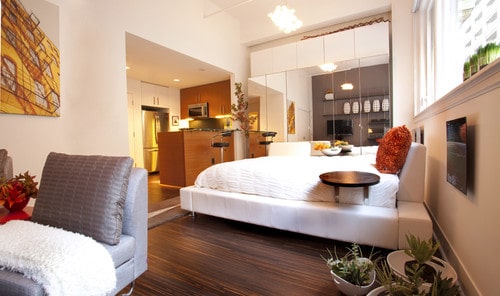 Installing multiple mirrors is a good way to make a room seem larger. Bonus points for floor-to-ceiling mirrors
14. Deck out your walls with art pieces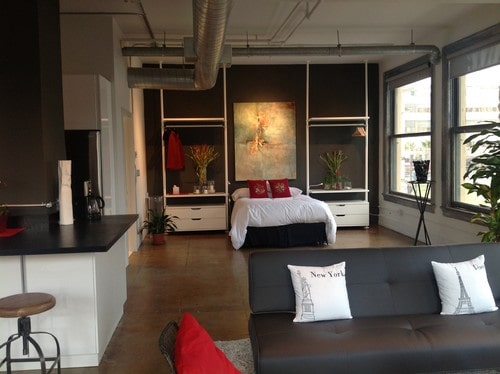 Living in a studio apartment doesn't have to be boring. If you're planning to do some apartment unit renovations, then find some classy yet affordable art pieces from your local art gallery or flea market to hang on your wall.