6 Studio Apartment Layout Ideas
Living in a 70 square meter apartment can be difficult. But it doesn't need to cramp your style if you know how to maximize every inch of available space you can find. In this article, we're going to discuss some of the best studio apartment layout ideas so you can use them the next time you're planning a major apartment renovation project.
1. Versatility is your friend
A sofa bed is a great way to maximize what little space you have. Sit down on the sofa and watch a movie during the day with friends, and use the fold-out mattress for sleeping at night.
The sofa bed is just the tip of the iceberg, though. You can also purchase other multi-purpose furniture that is compact enough for smaller homes, such as a pull-out desk that is attached to a wall-mounted shelf or a movable standing desk with shelves below.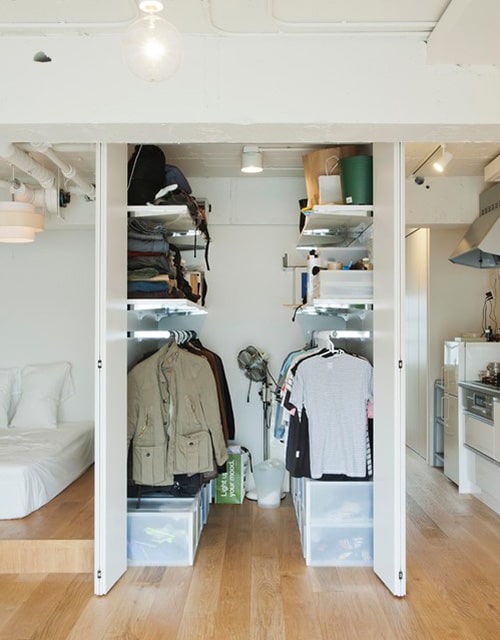 The beauty of living in a studio apartment is that you're forced to limit the number of clothes and other objects you purchase in order to have that much-needed space. But what if you already own a lot of clothes, shoes, and bags before you moved in? A finite amount of space and a mountain of clothes is a disaster, but not if you can have your apartment renovation contractor build strategic storage for you. Find a small space in your apartment unit and build a compact walk-in closet with a lot of open shelves (doors optional).
3. Long and narrow furniture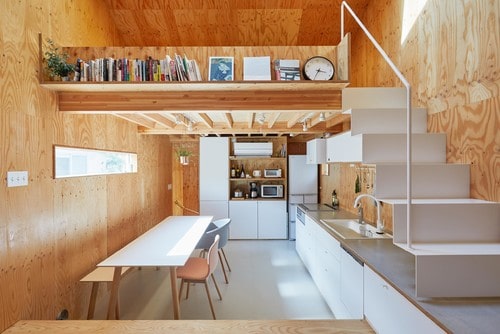 With limited space, pieces of furniture like round dining tables, armchairs, and bulky sofas are impractical. Opt for long and narrow furniture that hugs the side of your apartment and leaves you a lot of elbow room when walking around. Midcentury pieces are also a great choice as they make a room appear larger as they sit closer to the floor. Consider this if you're planning a studio apartment layout.
4. Make use of every nook and cranny
Space is at a premium for studio apartments, so it's best to maximize every nook and cranny you can find to make it look a little less claustrophobic. A recessed wall, for example, is a nice place for your kitchen counter, stove, and oven. If you have a lofted studio apartment, you can use the underside of the stairs to build a study area, a reading nook, or a laundry area. Enlist the help of an interior designer to turn that teeny tiny space into something more useful.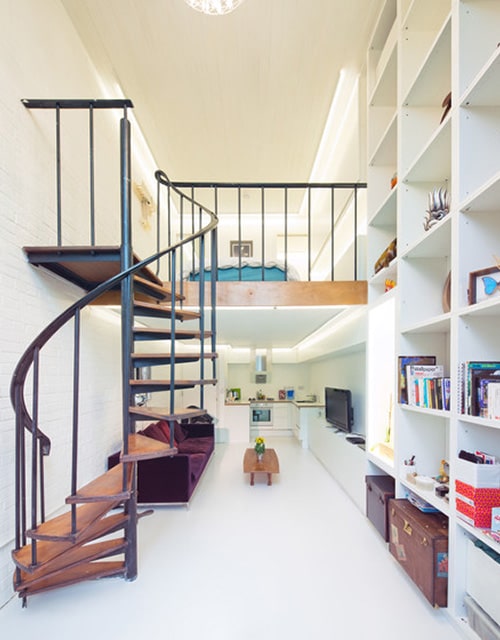 If your studio apartment is narrow but features high ceilings, then make use of the available space by building a loft or mezzanine. It can be as simple as a bed-sized space above the apartment's kitchen or living room complete with a simple ladder, or a pretty elaborate one with customised stairs with hardwood floors and a mini walk-in closet.
6. Creative use of storage space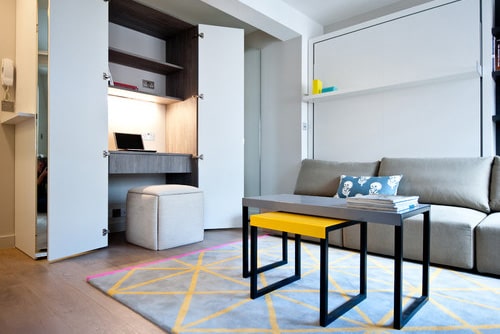 The good thing about limited space is you're forced to use every available inch creatively when you're planning your studio apartment layout. A cabinet can hide a study nook and some bookshelves, while another can hide a Murphy bed. The narrow sliding rack in your kitchen could house your spices and other pantry essentials. A bench in your nook or a coffee table can have hidden storage underneath. You can also use the space beneath your ceiling to build some shelves for your books, shoes, and various keepsakes.