Tips for Renovating Your Sunshine Coast Beach House
Buying a house on the Sunshine Coast was one of the best decisions of your life. The beach is no more than a few minutes walk from your house, and you can get up early in the morning to catch some waves before everyone else does. Plus, you've saved a lot of money since moving to your beachfront property because you don't have to go to Bali or some pricey resort in Thailand for some much-needed R and R.
But your beach house is showing its age, and you've decided that it's time for a makeover. In this blog post, our design expert from Marriott Constructions is going to dish out some tips for renovating your Sunshine Coast beach house. Let's get started.
Go for subdued colours for the exterior and the interior walls
There's a reason why many beach house owners in the Sunshine Coast go for subdued colours, such as white, cream, and pastels. White, in particular, is a favourite among homeowners as the colour doesn't fade under the sun's harsh UV light. When used in interior walls, it gives off the impression of relaxation and tranquillity that mirrors the scene outside. The colour also makes the room more spacious than it actually is.
Apart from white-painted walls, you can also go for white curtains, upholstery, and kitchen cabinets. Balance it out by adding elements with pastel hues, such as an accent wall, some throw pillows, and or a rug in pale blue or aquamarine. When it comes to flooring, go for light-coloured or neutral laminates or tiles.
Airiness is another element frequently seen in beach houses. If yours feels a little cramped, then maybe it's time to consider an open plan layout. Remove the walls separating your living room, dining room, and kitchen to make the area look spacious and airy. You can also let the fragrant salty breeze in by building bigger windows and sliding doors.
Add some natural elements
One great thing about beach houses is that natural elements never look out of place here. For living rooms, a coffee table made of reclaimed driftwood, bamboo roll-up shades, or a couple of wicker chairs can be a good addition. If you want a distinctly nautical feel, then you might want a vaulted shiplap ceiling with wood beams. Add some potted plants and you're good to go.
For kitchens, we suggest a kitchen counter made of wood plus several wicker counter stools. Go for cosy wood table, chairs, and cupboard for your beach house dining room. You can have the dining table painted white or you can leave it as is to give the room a more natural feel.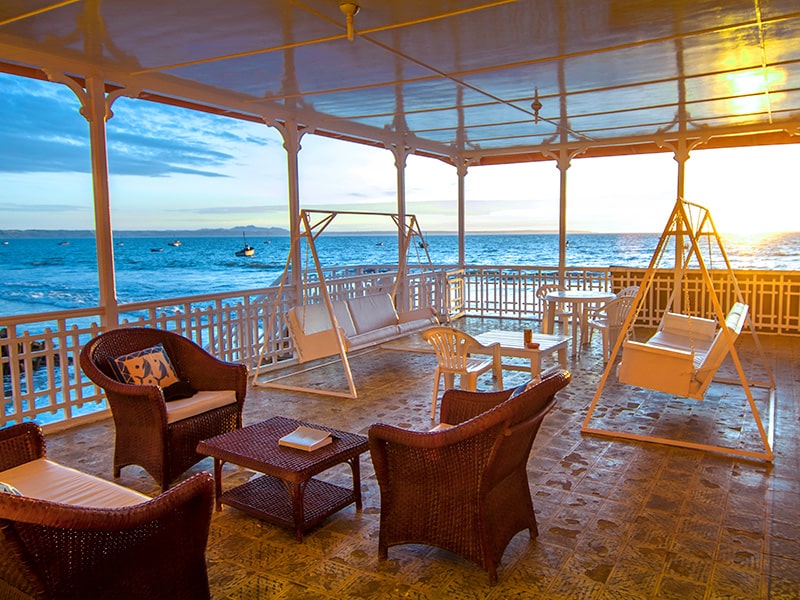 If your beach house doesn't have a deck or a terrace, then perhaps it's time to consider building one. You can put a couple of deck chairs or reclining chaise lounge sets to enjoy the sun and the fantastic view of the Pacific Ocean.
Planning to have your beach house renovated and don't know where to start? Then contact Marriott Constructions, and we'll be more than happy to answer any questions you might have.