Custom design and construction of decks and outdoor areas on the Sunshine Coast
Quality hardwood materials providing a more durable solution to suit the harsh Sunshine Coast Australian climate
Multiple fixing solutions to provide a strong, durable deck
We provide a range of finishing options to increase your comfort and protect you from the elements
Look no further than Marriott Constructions Sunshine Coast for the custom design and construction of your new deck and outdoor area. A well-designed deck or outdoor area will not only enhance your home and outdoor living lifestyle but also add substantial value to your existing asset.
To ensure that your new deck or outdoor area will stand the test of time and look first-class well into the future, our use of quality hardwood materials provides you with a more durable solution to suit the harsh Australian climate.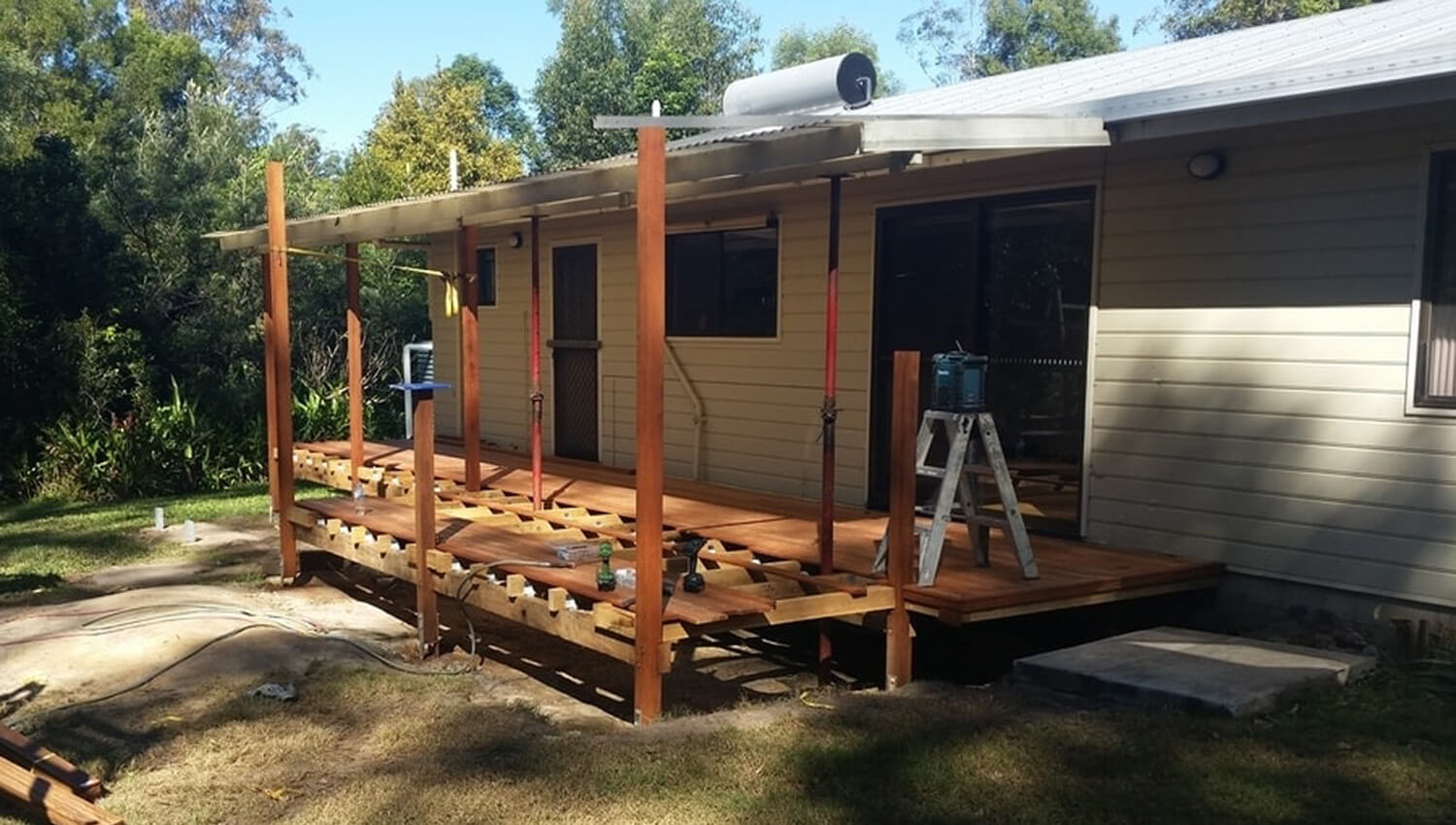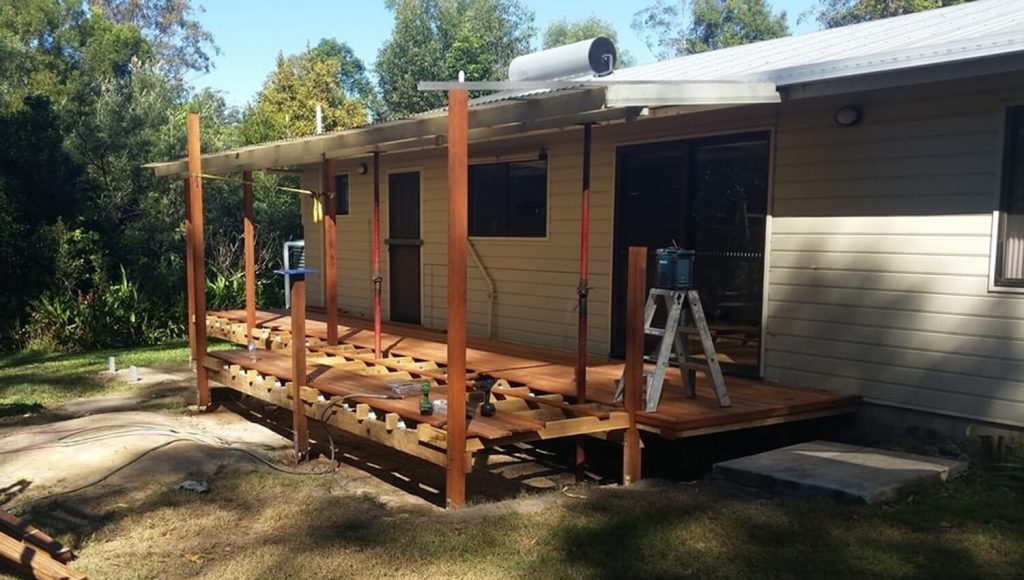 When building your new deck or outdoor area, multiple fixing solutions are utilised to provide a strong, durable deck surface. We also provide a range of finishing options to increase your comfort and protect you and your family from the elements.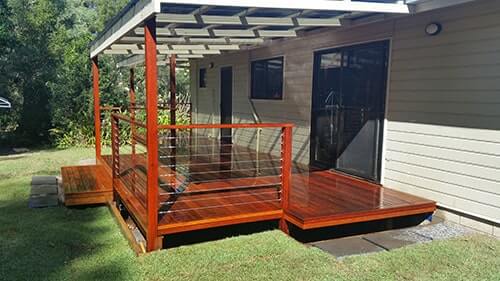 Enjoying the great outdoors is one of the perks of living on the Sunshine Coast. Hence, the design of your outdoor entertaining area or deck must be just right to increase your living area and add value to your beautiful home.
Building the Finest Decks the Sunshine Coast has to offer:
You can build your deck almost anywhere to extend or modify your living area. You can select from a wide range of composite timbers and hardwood to fully customize your outdoor living area.
Lower decks that are less than 400mm away from the ground tend to have more considerations regarding drainage, ventilation, pest control, timber selection, and access for maintenance. Ground decks need additional durability framing or some specially treated timber for this reason. Since the area is close to the ocean, all decks should be fixed with steel stainless screws or nails.
Consider your surroundings when you design your deck. For example, will there be any shade? What is underneath the area? What do you want to use it for? Knowing this information will help you decide on the style, materials, and size of your deck. You will find it useful in determining the deck solution that will work best for you.
Why choose Marriott Constructions?
Our team will arrange everything for you from the ground up. This includes certification, and we will assist you if you need a council application. We can also help you find a suitable design plan.
We can create a custom design no matter which materials, finish and style you envision for your home. From tiled to modern ground concrete finishes, hardwood or composite decking, we will help you find the look that will best suit your lifestyle.
We have also completed outdoor living areas located on road frontage boundaries. Some owners have decided to utilise their land since it was already on show to the public. By building walls, installing screens for added privacy, and fencing, the owner can now use all their space with privacy.
Choosing between hardwood, treated pine or composite wood for your deck
Hardwoods
Hardwood is a heavier duty wood with less knots and less likelier to warp from different elements. It usually looks darker, sometimes with a reddish colour. Hardwood is more expensive than treated pine, but is very durable, which helps you save money in the long run.
Treated Pine
Treated pine is easy to work with, as it is lightweight and cheap to supply. However, it is prone to warping when exposed to extreme weather conditions. It also has more knots. Painting and oiling may help, but it is not always a great choice for decks.
Composite
This is a mix of plastic and recycled board so there is very little maintenance. Higher end composites do not mark, but the cheaper ones may scratch and have permanent marks.
Marriott Constructions are qualified and trustworthy builders. When you choose us for building decks, you will be able to build with more confidence and a lot less stress because your project is in great hands. Our years of experience in the industry will help you achieve your dream deck which you can enjoy for the years to come.