Apartment renovation ideas (part 2)
The state of a kitchen can make or break an apartment unit, and upgrading it should be seriously considered when planning a major apartment renovation project. But it can be difficult to renovate a kitchen as the space you have can be smaller than a regular house. Plus, the budgeting can be quite tricky as it is easy to go overboard during a unit renovation.
But if budget is not an issue, then go ahead and splurge. You can opt for a minimalist design but go big with storage, as install a larger island. Other upgrades you can do include installing a touchless faucet or repaint your kitchen with bold or warm, earthy colours.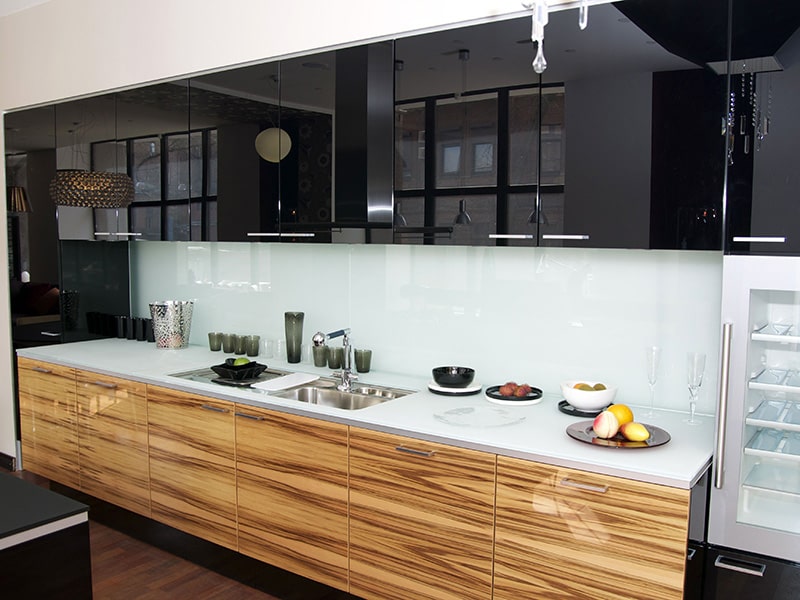 Since COVID tenants are increasingly working from home now. Plus, kids always need a space where they can study, and a built-in desk is a great solution for everyone. Built-in desks are easy to make and are quite affordable if you find the right contractor. Plus, you have a wide variety of materials to choose from, including wood, glass, metal, and laminate.
Extra cabinets and drawers are always a good thing for an apartment unit, and you can ask your contractor for a specific design that will maximize any available floor space.
If you live on the top floor, then you have an added advantage. You can have a contractor cut a panel on the ceiling and install an attic ladder. An attic ladder can be customised, or you can make the process easier by buying one from your local hardware or online. Just be careful when loading bulky or heavy objects in the attic.
Better Heating and Air Conditioning
Air conditioning and heating systems can break down over time and become inefficient. If you're planning to upgrade your home's heating and cooling system, then it's best to discuss this with a contractor. A timely renovation can address airflow problems at home, as well as ensure that your AC and heating units are functioning efficiently.
But this requires a lot of work, including moving or installing new pipes, making additions to your existing electric panels, and upgrading your air filtration system. You'll also need to consider upgrading to a heating and cooling system that will cover a much larger area if the existing one is too small and inefficient.
Getting Your Home Entertainment Cables Under Control
When buying a new appliance, it's all fun and games until you have to figure out how to arrange the cables to make them as unobtrusive as possible. You can do this on your own using binder clips, paper towel tubes, or pegboards. But if you want a cleaner, more unobtrusive look, then it's best to leave this to the experts.
There's nothing that can make a tenant reconsider their choice of apartment more than an old bathroom. If you have a bathroom with those retro white tiles in uniform sizes, a stained sink, and a cracked or chipped toilet bowl, then it's definitely time for a bathroom makeover.
Talk to your contractor about the design you want, making sure that it is within your budget. If you can afford it, make sure to have the fixtures changed and upgrade the lighting. You can also upgrade the bathroom exhaust fan if you feel that it has become inefficient for the size of the room and the number of taps you have.
Last but definitely not least, is the apartment's dining area. Apart from getting rid of that old dining table that's littered with food stains and scratches, you can also upgrade the chairs and spruce it up a little with a can (or two) of paint. Add some interesting lighting or a colourful rug underneath the dining table. You can also change the flooring, or add a stylish minimalist credenza for added storage.
Apartment renovations do not have to be pricey. With a lot of knowledge about the process and the right unit renovation contractor, you can definitely do it.